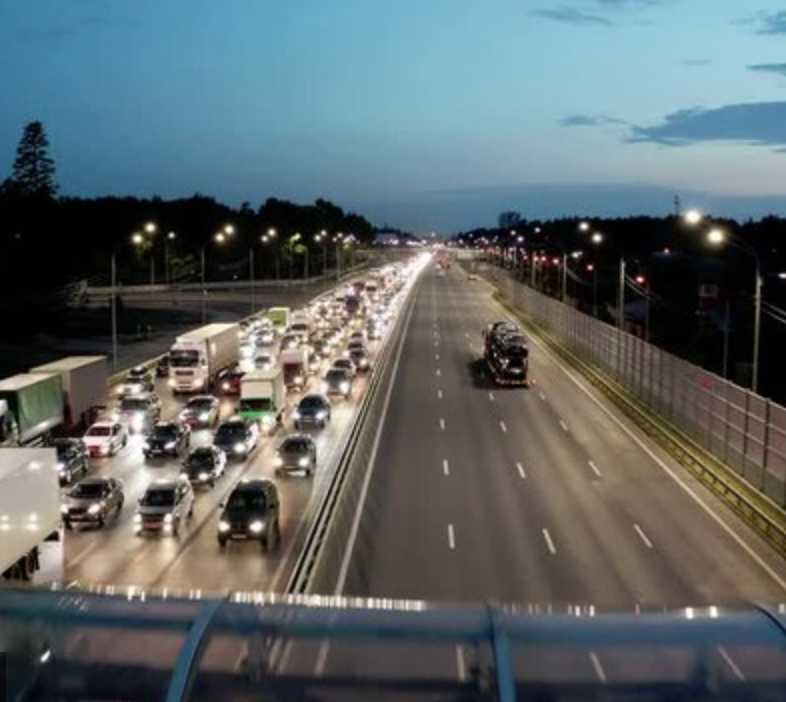 In the last 3rd quarter 2021 data dump, Miller Samuel reported that compared with 3rd quarter 2019, average prices in Manhattan are up 14.7%, unit count is up 76.6%, and sales volume in dollars is up over 100%.  In other words, whatever Covid discount there was has evaporated, and the market has, by certain measures, never been stronger.
Two pictures show what's happening, both published in a paper entitled "The Pandemic's impact on NYC Migration Patterns" by the Scott Stringer (NYC's Comptroller). 
This shows the net moves out of Manhattan and prime Brooklyn in 2020 vs 2019.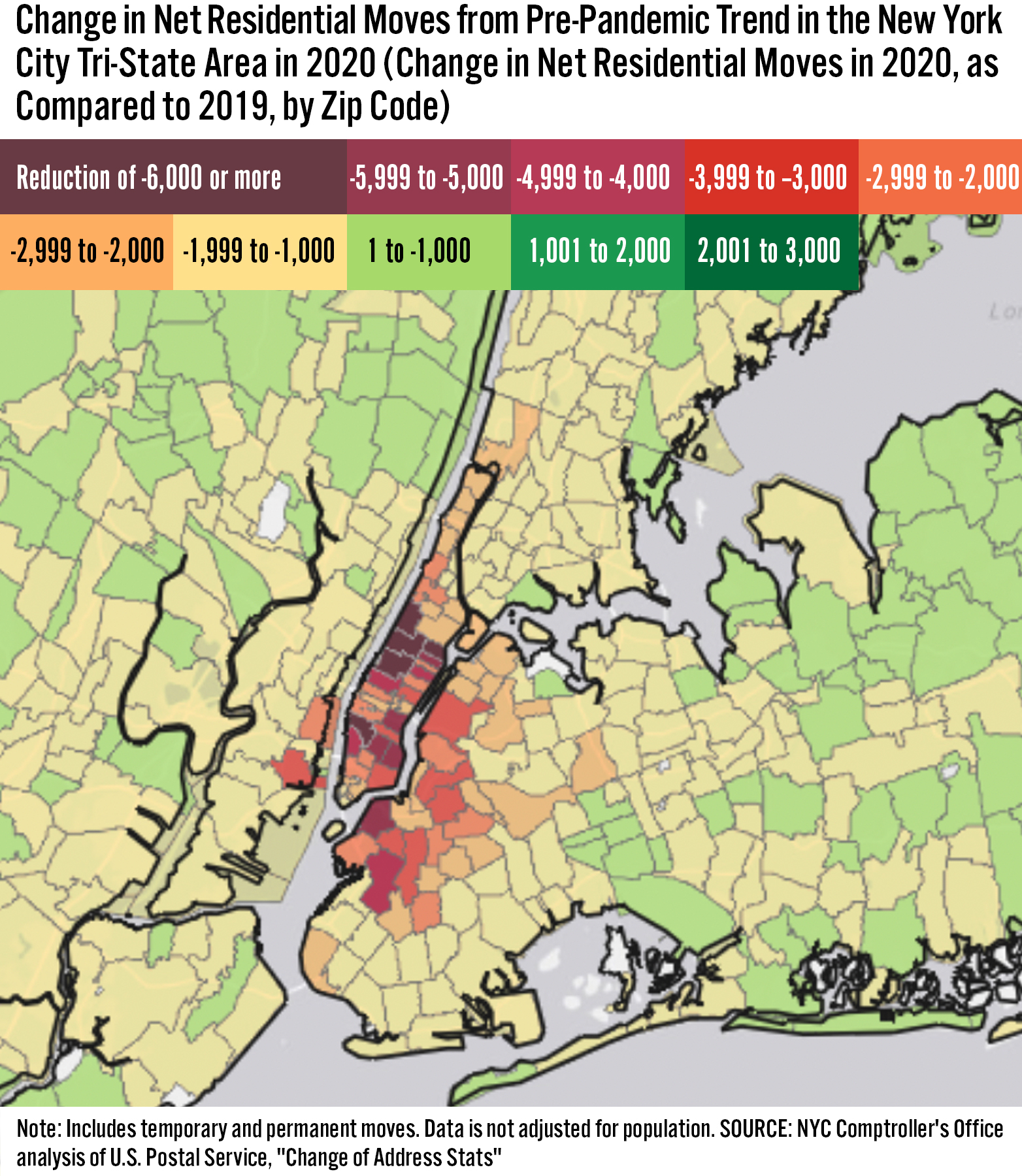 ---

The next graphic shows the reverse subsequently happening: net moves back to the city in a window between June and September in 2021.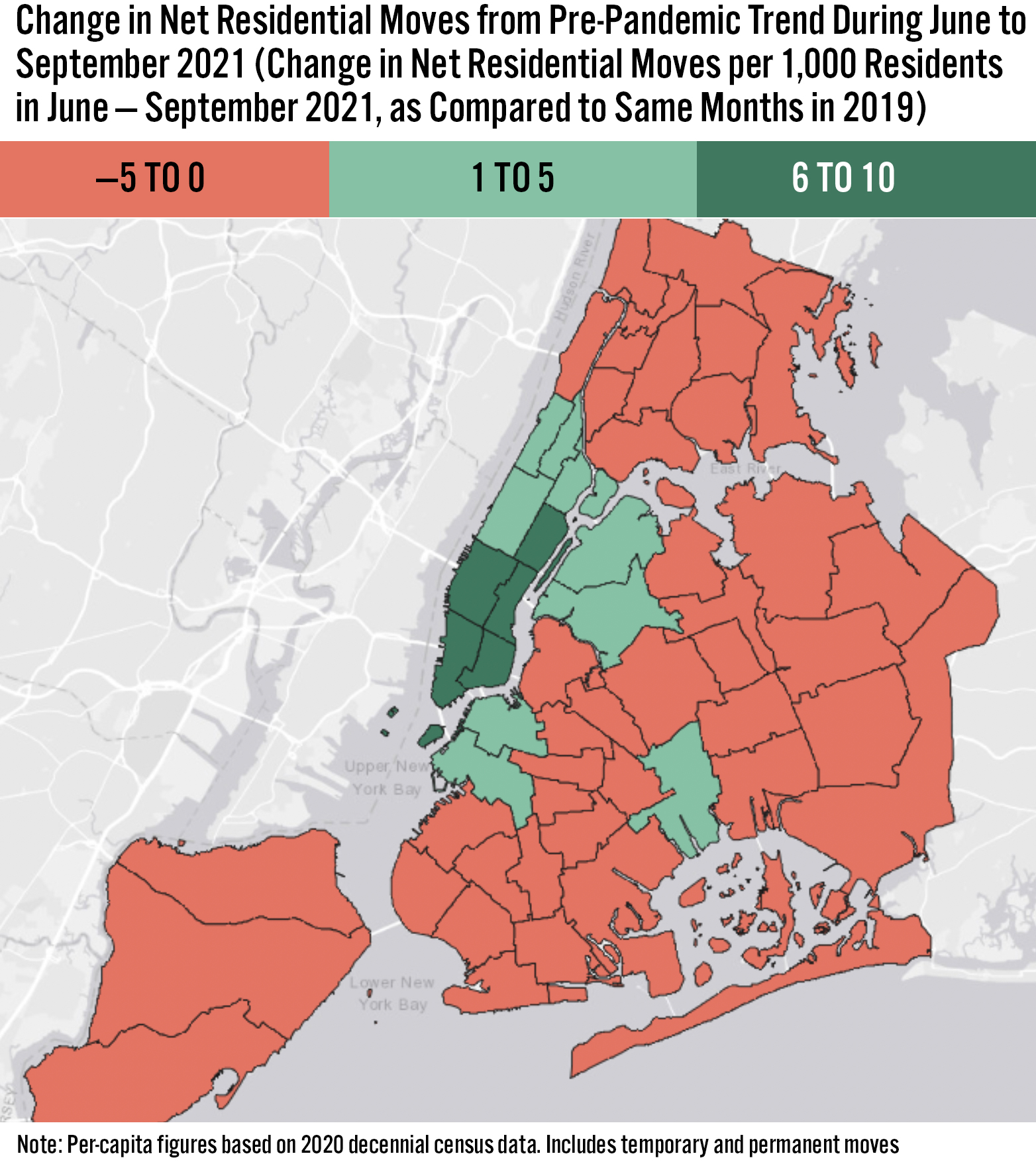 ---
Of course we are not out of the pandemic, and the virus has a habit of making fools out of prognosticators. That being said, one thing is clear: employment is strong for white collar workers, and these are the people that buy homes. Having spent a year away from the city, many are returning because of comforting vaccine mandates, high vaccination rates, and jobs that are no longer work from home every day.
We expect this trend to continue into 2022, with high stock prices, relatively low inflation and the attractiveness of NYC as a place to live and work driving demand.