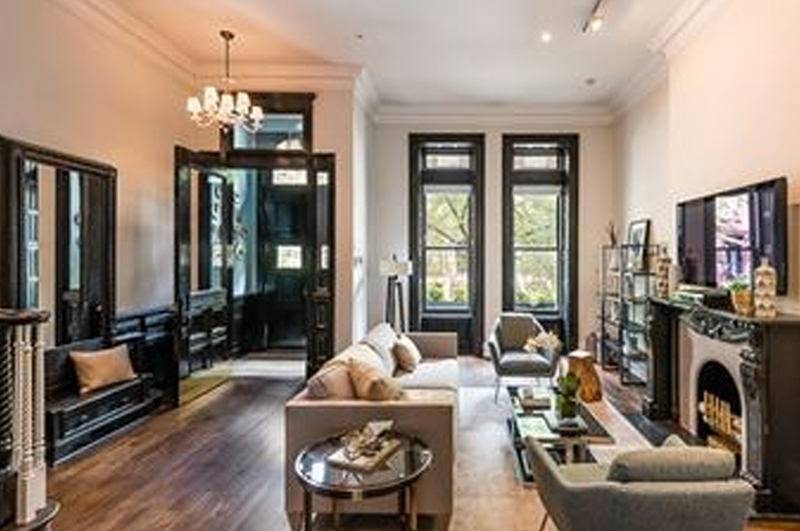 5 Bed | 7 Bath | Single Family Townhouse
PROPERTY DESCRIPTION
118 West 87th Street is a beautifully renovated 20-foot wide, 5-story single family townhome located on one of the best tree-lined brownstone blocks in the Upper West Side Historic District. This superb residence perfectly combines magnificently restored original detail with elite modern technology throughout the stunning interior living space, and the approximately 1,000+ square feet of wonderful outdoor space in the South garden and private terraces.
The townhouse has recently undergone a complete, meticulous renovation by its current owner, and notable features include: a home movie theater designed by Theo Kalomirakis, mobility hydraulic lift elevator, lovely South garden, 3 wood burning fireplaces, gracious room proportions, and a bow-rear which allows abundant natural light. The entire home is wired with an impressive integrated Crestron smart home system, with plasma televisions, high-tech camera security, Sirius radio, DirecTV, internet, lighting, climate and an intercom, all controlled by panels throughout the house and personal handheld devices.
This classic New York brownstone was built at the turn of the 19th Century. Its timeless charm has been carefully preserved and restored throughout the brownstone facade, rare American chestnut woodwork on the doors and windows, and hand carved marble fireplaces.