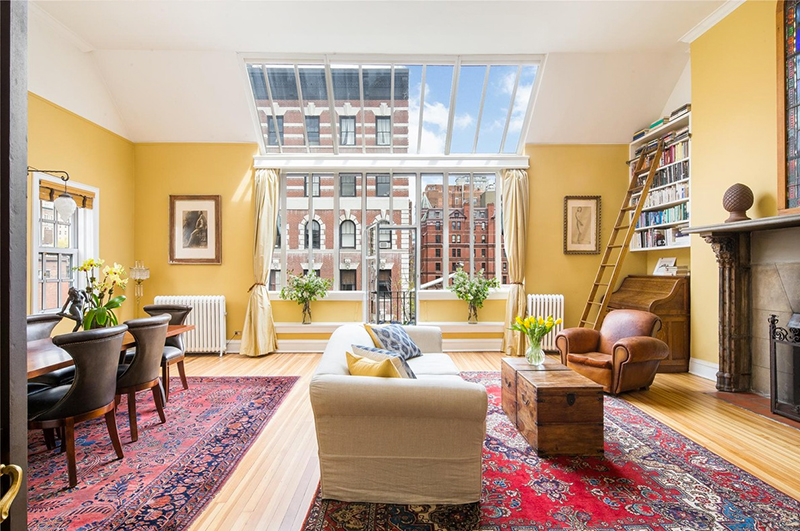 2 Bed | 1 Bath | Co-op
PROPERTY DESCRIPTION
Stunning penthouse two bedroom with 14′ ceilings and massive floor to ceiling clerestory windows provides a mesmerizing vista over the landmarked townhouses of Gramercy Park, with the Empire State Building and the midtown skyline in the background. As you enter into the wonderful entry gallery leading to the ballroom-like living room with towering ceilings and working wood-burning fireplace framed by a 14th century French mantle you'll feel like you're a world away from the busy city.
Sitting atop a noted Frederick Sterner building on Gramercy's Block Beautiful, this home exudes a sense of history unlike any other. At the former heart of New York's Art Colony, 132 was home to pioneering artists, actors and thinkers of the early 20th century. For much of this time, celebrated American painter Cecilia Beaux (1855-1942) lived, worked and entertained in this home.
In the past 100 years, this singular residence has become available for purchase on only three occasions. Location, provenance and design rarely coalesce so memorably. The chance to own them occurs more rarely still.